Free & individual price estimation
Call us on: 07702498296
Kent House Removals company in Tunbridge Wells whole Kent & London & West, Mid & East Sussex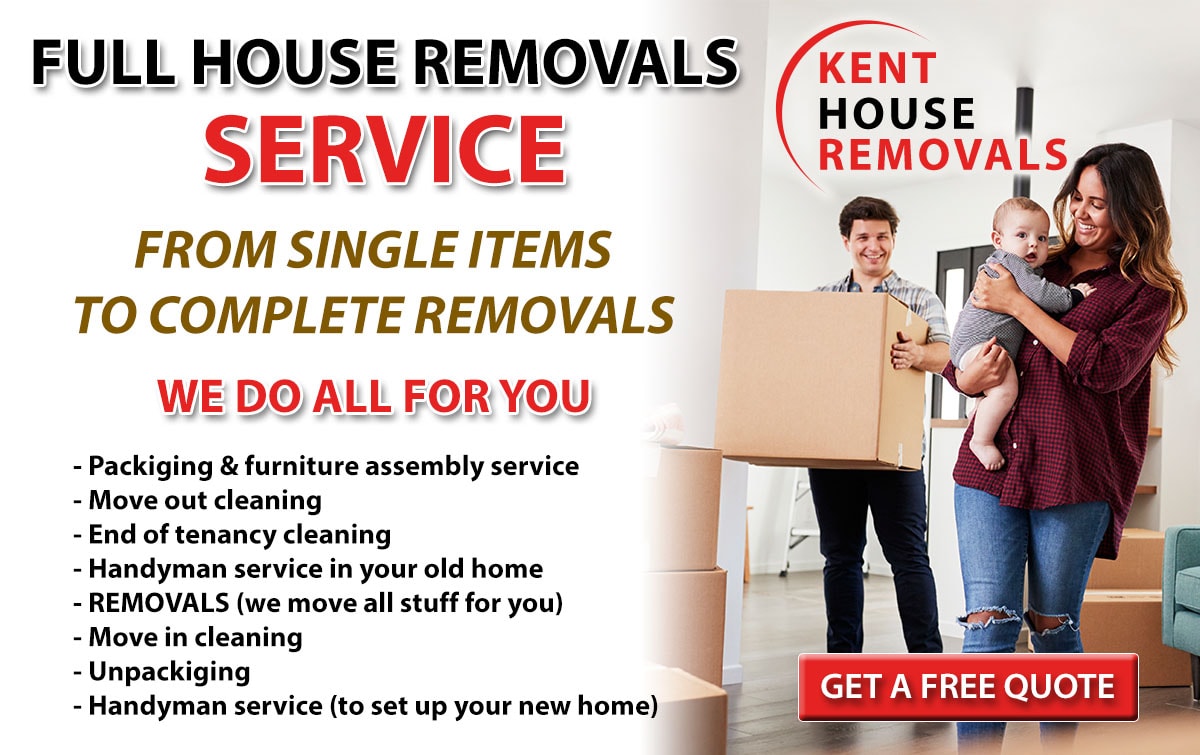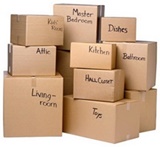 Special Offer
We specialize in removal + packing services FREE packing materials for moving house
We give you up to 30 boxes for FREE per one removal

Looking for reliable move in & move out local cleaners in Kent?
Choose our team of end of tenancy & pre-tenancy cleaners

Find out more - click on the photos below

Get a man with van service - Best rates on the market! PRICE £20 p/hr
(we serve whole Kent, Sussex & London areas)

Find out about our prices: house and office removal pricing

or call us on the following numbers:

(available 24/7 from 6:00 am to 11:00 pm)
07725858000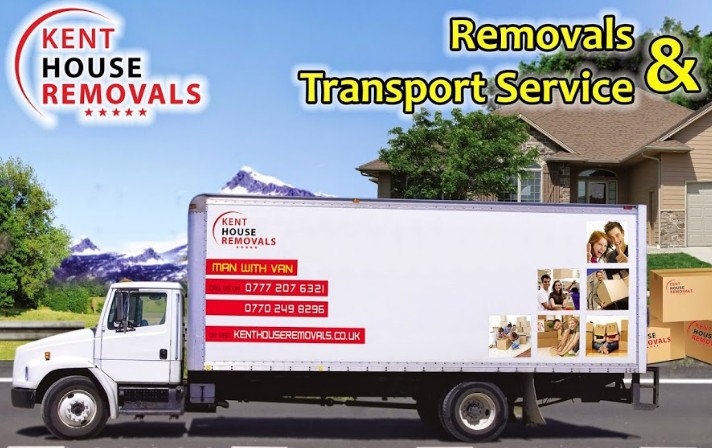 KENT HOUSE REMOVALS LTD is an office and house removal company in Tunbridge Wells, Which will provide you with the Service That Exceeds your expectation. We are an experienced company with lots of projects accomplished with flying colors.
Our removals company Tunbridge Wells have completed and seen all types of removal problems and covered all aspects of house removals, moving the largest and most difficult of buildings. We provide best prices and solutions for all our services. Low prices come in hand with a high level of quality and professional team of experts who guarantee the perfect maching with your expectations. We also Provide professional man with van Tunbridge Wells packing and transport service.
Our company provide professional & trustworthy handyman services:

after removals

for move ins & move outs

for landlords

whenever you need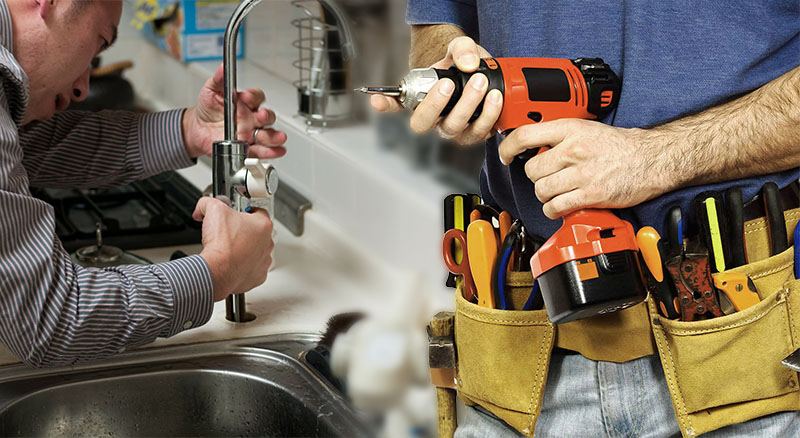 KENT HOUSE REMOVALS LTD in Kent, West & Mid & East Sussex & London Provides free moving tips to make your removal as fast as possible. We are based in Tunbridge Wells. House removals Tunbridge Wells are one of our most skilled and attractive price offers That our company have. For Those interested in quick and professional moves we can offer emergency removals Tunbridge Wells as well as professional transport service Tunbridge Wells .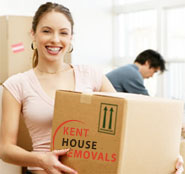 We will give you the confidence to know that you 'have chosen the best moving company and you will not be disappointed. Besides our high quality house removal services, flat removals, house clearances, but also dry services as our special offers for student relocation and unwanted furniture disposal we offer you complete and comprehensive rubbish clearance services Mainly within the towns of Tunbridge Wells, Maidstone, Sevenoaks, Tonbridge and London, but also in all towns and villages in between and the whole of Kent and West & Mid & East Sussex.
We are fully insured removal service: see our insurance
KENT HOUSE REMOVALS LTD - call us on:
Mobile: 07802321795 (available 24/7 a week)

Removals Tunbridge Wells
WE ARE HERE:

Our company realize That the whole house removal process can be a daunting experience and Precisely That is where we come in to prove it to be otherwise. For us there is nothing more important than doing the whole process in a most quick and undisturbing way it is possible and at the same time offering the best quality and professionalism of our service.
Rubbish clearance Tunbridge Wells is just another example of our complex and reliable That clearance services we can offer you. Besides our house-related services in the removal also take up other projects dry as bereavement clearances and overseas house removals. We are fully insured. Below you can see the non-Exhaustive letter of some of our services available on our offer. in case you would like to receive the full lists of the works We provide, please contact us.

house removals
man and van service
house clearance
bereavement clearances
students relocations
transportation of any goods to the Particular place
collecting items and delivering them to the right place
help with packing all house stuff Including personal items
transportation of times bought on eBay and other shops
plans of quick and smooth removals
removals across the country
removals abroad
move out cleaning services
move in cleaning services
furniture removals
deliveries and collections
small removals
professional advisers


We do our best to meet the present and future needs of our customers with the highest possible standards of value, quality and service. For us, quality is far more important than quantity. In Addition we have a highly efficient approach to your personal needs.
The bridge our clients come from Bromley, Royal Tunbridge Wells, Tonbridge, Paddock Wood, East Peckham, Maidstone, Sevenoaks, Crowborough, Crawley, East Grinsted, Edenbridge, Lingfild, Forest Row, Hartfield, East mailing.


See how we work:

WE MOVE WITH PASSION

LAST NEWS
We help you unpack as well
2019-07-16

We not only help you move out but we can also help you move in. We can be an extra set of hands and help you unpack all of those boxes. Check out our offer

We offer the best rates
2019-07-16

We offer the best rate on the market! £20/hr only at KENT House removals. Call today to book your house removal service

Are you moving abroad or overseas?
2019-07-16

We can help you with that! Not only do we help move local clients but we can help you pack, move and unpack your boxes overseas. Call about our offer today.

Professional move out cleaning
2018-01-20

We offer you a fully comprehensive move out and end of tenancy cleaning service. We will clean your entire old home or flat using best equipment & veted local cleaners.

ALL IN PACKAGE:
Complete move in & move out cleaning, FREE boxes & packaging, complete removal service

Our special offer allows you to be rest assured that everything will be carried out in a hassle-free way and without any compromises. Also, by choosing our All in one package you...

GET 10% OFF
for handyman service

Household storage during removals
2017-06-15

A professional and reliable way of storage for all your household - SECURED & LOW-PRICED. It is a perfect solution for individual Clients who move out, but also for those who go abroad for longer periods of time.

Our company will offer you not only the place to store your items, but we will also do all the packing, loading and unloading in the warehouse. If you need to have an access to some of your belongings - we can get your container out at any time you need. Just let us now the date and the approximate time you would like to be there.

Do you need more info?
Call us: 07772076321
E-mail us: info@kenthouseremovals.co.uk

10% OFF for student relocations!
2016-05-20

If you are moving to university soon and trouble yourself with all the stuff which you must take with you - Kent Hose removals offer quick, cheap and professional student removals for 10% OFF! You will find more info here.

Packaging materials shop
2016-01-17

Your move out approaches and you still have no boxes? At our online removal packaging materials shop you will find a lot of different boxes types, but also air bubble wrapping films, tape uns, etc. We offer you wide range of top quality products and affordable prices. Check our offer here.

Man and Van service
2015-02-10

Are you moving in or out from your house or flat? Our man and van service is right there for you to help you pack and transport your sfuff wherever and whenever you need. Our Luton vans are perfect for moving smaller and bigger houses and flats. Find out more Here.