Call us on: 07702498296
Kent House Removals company Testimonials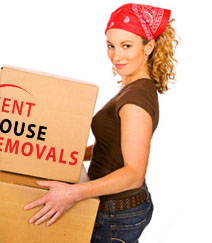 We invite you to share your opinion about our services, transport and removals. Your feedback is very important to us.

Thank you.
---
REVIEWS / TESTIMONIALS
2018-10-22





We would highly recommend David and team. They were very obliging, punctual and extremely quick and efficient. The lads were all good humoured despite the early start and even took up the old carpets for us. Compared with others the price was very reasonable. Well done to all of you. Took the strain out of what could have been a very stressful time.
Sandy Gray
Rowberry Cottage, 37 Rowberry Street, Bromyard, Herefordshire
01885 482027
sangria56@yahoo.co.uk
---
2016-02-03





I highly recommend using kent house removals, a wonderful professional team who never fail To deliver a high service. Our company regularly use this team and Will continue to do so. Excellent value for money and nothing is a problem For them, even at short notice.
Jo Kenny
53 High Ridge
07711259684
jokenny2012@gmail.com
---
2016-02-03





I highly recommend Kent House Removals. I have used them several times over the past few years and always find them extremely polite, fast workers, and at a very competitive price. Their service is fantastic.
Louise Taylor
37 Summervale Road
07515597449
Ldt5262@icloud.com
---
2016-02-02





Thank you very much for very reliable service. No matter how ridicules my request were- you were friendly and patient. Price wise - u are unbeatable:)
Marek
---
2016-01-29





The guys were excellent. Very hard working, careful and happy! Would definately recomend to anyone. Moved a containers worth of stuff into a 4th floor flat without any problems at all. Great value service! Cheers. Jack and Victoria.
Jack Hunter
---
2015-04-13





Employed the service of this fantastic company for a flat removal and door (loading) to door (everything unpacked) took a total of 2 hours (including assistance with a rather difficult bed frame. The cost (compared to the quotes received by other companies), speed and efficiency were great and if I have to move again I will certainly employ their services
David Coulson
Tonbridge
davidjcoulson123@gmail.com
---
2015-01-20





I would recommend this company to anyone! They turned up on time at 9:30am and had emptied a four bed house and shed and put it all into our new house in 5 hours! Best £200 I've spent in a long time! Would use them again!!
David Champagne
Kent

---
2015-01-12





Highly recommended. David who runs the business himself did my move from Tunbridge Wells to Bournemouth. Arrived on time, loaded all my stuff and when we reached Bournemouth waited for 3 hours for me outside the flat while I waited at the letting agents to get the keys to the flat. When I eventually got it, no complaints from David job done most professionally
Shilpa Hemalatha
---
2014-09-20





I just want to say a huge thank you for sending such hardworking polite and careful removal men today they done a terrific job in reducing the stress of moving and I highly recommend they to anyone looking for a stress-free removal day.
Paul Roberts
Pembury Kent
01892824922
paul.roberts8@icloud.com
---
2013-08-06





I am so pleased to have found this company to help me move from East Sussex to Fulham at a difficult time for me. David and his team moved me twice and were at all times courteous, considerate and efficient. Nothing was too much trouble and they worked long hours. I will be using their services again in the near future and would recommend this company to anyone looking for a professional, reliable service at a fair price. Polly Hepburn
Polly Hepburn
5 Melbourne Terrace, Moore park Rd, Fulham, London SW6 2 JU
07875 210476
pollyhepburn@icloud.com
---
2013-05-21





If you require a good and value for money team these are the guys for you, they really were great and done a really great job. Well pleased with them and can't say a bad thing about them.
Scott
---
2013-02-09





You have captured the hniappess that everyone felt that day, along with all the fun and laughter and created a wonderful set of photographs to keep the memories alive for ever for Paul and Kate. Well done and thank you.
Ludmila Vlkova
ludmila.vlkova@centrum.cz
---
2012-11-29





These guys say they move with passion. Well they really do! Last week they moved a truck full of our stuff from Kent to South West France. They could not have been more helpful and did a fantastic, highly professional job. I would thoroughly recommend them.
Chris Lodge
Kent

---
2012-11-20





A great service with a friendly team. We moved house within Kent and the removals were fast and the team were accommodating and really flexible, which is exactly what we needed. Excellent value for money and we will continue to recommend them!
Ann
Kent

---
2012-11-17





I was very lucky indeed to use the service of Kent House Removals to remove my full house furniture to London. They were very professional, polite, very friendly and took extreme care with my furniture. Their van size was super and its design is perfect for loading and unloading. They used a lot of blankets to protect my furniture. The cost was very reasonable and it was the best offer I have ever received. I found that their main target is to make their customers very happy and they are prepared to do all their best to achieve this target. God bless you David and all your staff. I highly recommend Kent House removals to every one, you will get the best price and the best service for sure. Thank you
NASH
---
2011-08-09





Great service overall, punctual, helpful and well organized. Thanks again.
Agnieszka Swiderska
Tunbridge Wells

---
2011-07-08





We moved from Tonbridge to Woodchurch on the 2nd of July. DS Trans did an excellent job. As is always the case we had more boxes/items then we thought, but the movers made light work of it. Great price and service, thanks again.
Donna Barbour
Susan's Hill, Woodchurch

---
recommended removal company Tunbridge Wells